Arwen Glitterati of Bohem
Dazzle 12/01/2007 - 03/20/2019 RIP Sweet Dazzle
Dazzle has a wonderful life with Bo Bengston in sunny California. She was very loved throughout her life.
CH Arwen Glitterati of Bohem
Click here to see more recent news of Dazzle.
Dazzle wins Best Veteran-AWC Speciality 2014 Long beach, CA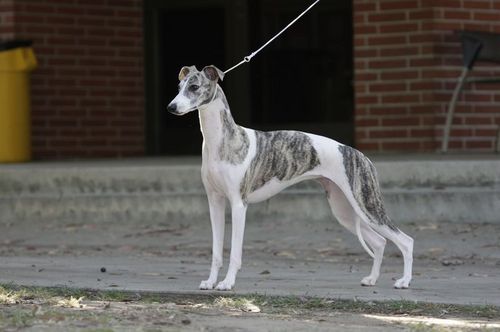 Dazzle at 22 months
Dazzle shares her life with Bo Bengsten in southern Calif.